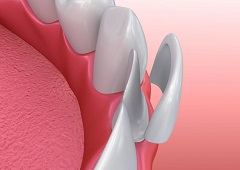 Dental veneers have been around for a long time and have allowed people to enjoy a better quality of life and improved appearance as well as greater levels of oral functionality. That said there are many advantages regarding dental veneers worth considering. When it comes to cosmetic dentistry, dental veneers are one of the most popular methods of improving outward visual appearance for patients of just about any age. One of the most obvious advantages of dental veneers is that veneers help patients to enjoy a brighter smile. While not everyone chooses to have dental whitening today, veneers are an excellent alternative used to produce a bright white smile every time.
Veneers Have Become Increasingly Popular In Recent Years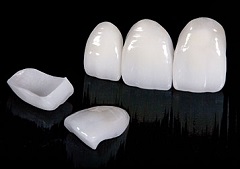 This is especially true when it comes to patients who have experienced severe discoloration and staining of the teeth. Even the most powerful whitening agents are sometimes not able to correct severe discoloration and staining [1]. That is why veneers have become increasingly popular in recent years. Veneers are special in many ways including the fact that they can be glazed to an unlimited number of colors and shades. Even those with a single tooth that is discolored can enjoy the benefits of veneers in order to create a more uniform smile overall.
Veneers Are Highly Resistant To Staining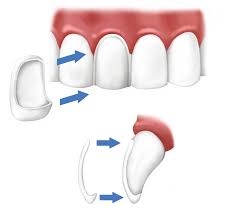 Equally impressive is the fact that veneers are highly resistant to staining. Whether it is food or drink products, one thing is sure and that is that veneers are able to resist even the worst types of stains imaginable. Because veneers are so stain resistant they allow patients to enjoy a much more attractive smile. In addition, veneers can increase the actual strength of teeth and their crowns [2]. While they may look delicate in nature, they are actually very tough and resilient as well as durable. Those with weak teeth can enjoy a new sense of security by having veneers placed. Contact your Pewaukee dental care provider, Dr. Hamedi at Healthy Smiles Dental Care today to learn more about veneers and all that they make possible.